Read: Nehemiah 2:1-10
The king granted me what I asked, for the good hand of my God was upon me. (v. 8)
Have you ever asked God for an "open door"? Paul wrote about God opening "a door" for the message of salvation (1 Cor. 16:9; Col. 3:5), and Christians often use this phrase when we are seeking similar opportunities. But are we willing to wait for God's timing before we move ahead? And when God does open that door, are we willing to act?
Nehemiah demonstrated both patience and preparation as he presented his request to the king. Some four months had passed since his initial prayer in chapter 1; no doubt Nehemiah had been waiting on God's timing, looking for the moment when Artaxerxes would be receptive to his request. The king noticed a change in his servant's face and attitude, which then allowed Nehemiah to share his deep concerns about Jerusalem (vv. 1-3). When the king asked him directly, "What are you requesting?"—Nehemiah was ready with a plan! He prayed quickly before he replied, but he had well-thought-out answers for the king (vv. 4-5). He asked for permission to go to Jerusalem for a set time, for letters to provide safe conduct, and even for timber from the king's forest for Jerusalem's gates (vv. 6-8). These were big requests, but the king granted them all.
When Nehemiah entered Jerusalem, the city's enemies took notice. Here was a man with a singular mission, whose plans were refined by prayer. Big things were about to happen. —Laura N. Sweet
As you pray, consider the doors God has opened for you today.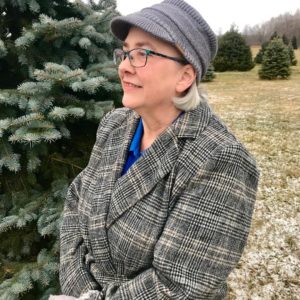 Laura N. Sweet is a wife, mother, grandmother, and former Christian schoolteacher from Midland, Michigan. She writes devotional material for both adults and children, and her work has appeared in more than a dozen publications.