Read: Ezra 6:1-12
Concerning the house of God at Jerusalem, let the house be rebuilt. (v. 3)
The work of rebuilding the temple of God and the city of Jerusalem came to a screeching halt with the edict from King Artaxerxes. For years no progress was made, and inertia settled over the project. Then the word of the Lord came to two prophets—Haggai and Zechariah—urging the people to begin the work of rebuilding the temple once again (Ezra 5:1-2). The people obeyed and did just that, even though there was still fear about what the king would do when he learned about the work.
But this time the king's response was much more favorable towards the Jews. The Babylonian archives were searched, and the proclamation from Cyrus the Persian was rediscovered. The new king, Darius, not only allowed the work to continue; he instructed the other governors to pay for it from their revenues! Provision was made for the daily sacrifices at the temple. The king's only stipulation: that sacrifices and prayers would be made continually "for the life of the king and his sons" (6:10).
Whether the road ahead seems easy or difficult or even dangerous, God expects us to be obedient to our calling. The God who made a path through the Red Sea, who turned the hearts of kings like Cyrus and Darius, is the same God who can make a way ahead for us. Sometimes, he does so in surprising ways! —Laura N. Sweet
As you pray, ask for faith to be obedient even when the path ahead is unclear.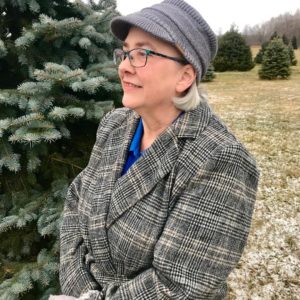 Laura N. Sweet is a wife, mother, grandmother, and former Christian schoolteacher from Midland, Michigan. She writes devotional material for both adults and children, and her work has appeared in more than a dozen publications.