Read: Ezra 3
The people could not distinguish the sound of the joyful shout from the sound of the people's weeping. (v. 13)
In many ways, we are still dealing with the impact of the Covid pandemic. While schools, churches, and businesses have reopened, we've found that some things will never return to what they once were. We've lost loved ones. There are new economic pressures and new rules for the workplace. Many deal with mental health issues brought on by the isolation and frustration we've all experienced in the last few years. We can be discouraged by what seems to be a future of diminished possibilities.
The Jewish exiles faced similar issues in their return to Jerusalem. But in the midst of the ruins, they began in the best place possible by restoring the worship of their God. The altar was rebuilt; the Feast of Booths was observed, and the Law of Moses was used as a guide for everything they did. When the foundation for a new temple was laid, some wept because they remembered the glorious temple of Solomon; this temple would never be as grand. But others, enthusiastic about the future, rejoiced and praised God to see the new foundation laid.
We can mourn the past, comparing today with what we once knew and loved. Or we can start right here to serve God now, grateful for his faithfulness in the midst of the ruins. What we choose to do will define us as we move forward as the people of God. —Laura N. Sweet
As you pray, consider what is holding you back from serving God right now.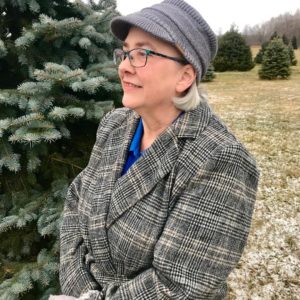 Laura N. Sweet is a wife, mother, grandmother, and former Christian schoolteacher from Midland, Michigan. She writes devotional material for both adults and children, and her work has appeared in more than a dozen publications.