Read: Matthew 21:1-11
Your king is coming to you, humble. (v. 5)
If you go to church today you'll likely see children waving palms and shouting "Hosanna!" As a child I didn't understand all the waving. I usually turned my palm into a sword to joust with my peers in the front of church. It made for a confusing scene! The kids in the crowd lining the path that first Palm Sunday were maybe just as confused. The adults sure were.
The symbols didn't add up. Palms are waived for victors. Cloaks are laid down in submission to the conquering king. The crowd recognized Jesus to be worthy of praise as a victorious king, but kings don't ride donkeys. Kings stride in on horses. Donkeys serve one purpose: to be "a beast of burden," to serve, to carry what people cannot. Zechariah 9:9 in the Old Testament Greek (Septuagint) version affirms that Jesus mounted not just "a donkey" but "a colt, the foal of a beast of burden" (Matt. 21:5). Imagine a grown man riding on a baby donkey!
Just what kind of king was Jesus? Within a week he would atone for sin and conquer death, but not by earthly power. He won through serving, as he himself said: "If anyone would be first, he must be last of all and servant of all" (Mark 9:35). Jesus is a donkey-riding king who carries what we cannot. He bears our burdens too deep to name. He took the shame that should be ours. Because he did, we can cry "Hosanna!" —Jon Opgenorth
As you pray, thank Jesus for bearing your sin and shame.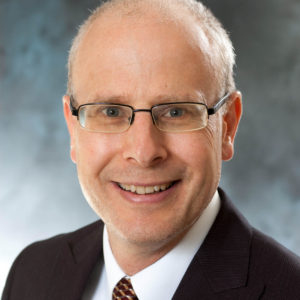 Rev. Jon Opgenorth serves as president of Words of Hope. Previously, he served for 18 years as senior pastor at Trinity Reformed Church in Orange City, Iowa. In preparation for ministry, he received a BA in Religion from Northwestern College, and an MDiv from Fuller Theological Seminary.