Read: Jeremiah 29:10-23
For I know the plans I have for you, declares the LORD, plans for welfare and not for evil, to give you a future and a hope. (v. 11)
Context is important. If someone shows up in the ER clutching his leg, screaming, the team needs to know if it's a broken bone or snakebite. If a serial adulterer wants to marry you, the backstory better be illuminated.
Treating today's passage without context is like treating a broken leg as a snakebite, or getting married without asking questions. Verse 11 appears on plaques, T-shirts, Bible covers, artwork. It's often on the lips without the speaker being aware of the backstory. The promise is wonderful, but it was spoken over such tragedy. God's people had failed miserably. They didn't follow his law, didn't listen to his voice, and their leaders were corrupt. In short, their society was falling apart. God's word to them was that being taken as slaves to another country was literally the only way to stay alive.
Then, and only then, did he make this promise.
Why does it matter? Because knowing the heart of God matters. Understanding he is for you, even when tragedy of your own making unfolds, matters. Learning to trust him, even in the darkness when there is no light, matters (Isa. 50:10).
So, yes, trust the promise that he has good plans for you, but remember the backstory: a story of our God, shepherding those he loves to a place where they seek him with all their hearts. —Amy Clemens
As you pray, commit to God to understand the backstory—so you don't cherry-pick his promises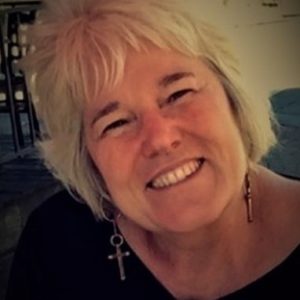 With a bachelors in journalism from Texas Tech University and a masters from Western Theological Seminary, Amy Clemens enjoys all things writing, particularly about the life of faith. She is blessed with a family that includes husband Fred, five children, and five grandchildren.
Amy has just published her first book, "Walking When You'd Rather Fly: Meditations on Faith After the Fall," which weaves her journey from childhood abuse toward healing and spiritual growth with a practical theology for the big story of God. You can find out more about the book and author at walkingwhenyoudratherfly.com.