Read: Joshua 23:8-16
You know in your hearts and souls, all of you, that not one word has failed of all the good things that the LORD your God promised concerning you. (v. 14)
Each of us has known and loved many people over our lives; some of us have been blessed with spouses and children, and opportunities at home, in church, and at work to both trust and be trusted. But I bet you can't think of a single relationship where there hasn't been some disappointment, some anger, some loss, some forgiveness needed, some broken promises. After all, we're only human.
God is different because God is categorically trustworthy. In today's passage, as Joshua comes to the end of his life, he points people back rather than forward, challenging them to check the record of God's faithfulness to his promises.
In a world of so much change, we need to look back at God's faithfulness too, to check our own hearts and souls and memories. The only reason we can handle whatever the future brings is because "not one word has failed of all the good things that the LORD your God promised."
Bringing his words to fruition is God's territory. Just as it was true under Joshua's watch, it's true for us. God watches over his words as if they were a prized vineyard, tending soil and shoots and full vines and fruit, not stopping until the harvest is full and his word is accomplished, whether it takes a moment or a millennium. —Amy Clemens
As you pray, look back at God's faithfulness as a way to trust him for your future.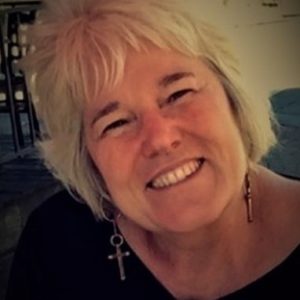 With a bachelors in journalism from Texas Tech University and a masters from Western Theological Seminary, Amy Clemens enjoys all things writing, particularly about the life of faith. She is blessed with a family that includes husband Fred, five children, and five grandchildren.
Amy has just published her first book, "Walking When You'd Rather Fly: Meditations on Faith After the Fall," which weaves her journey from childhood abuse toward healing and spiritual growth with a practical theology for the big story of God. You can find out more about the book and author at walkingwhenyoudratherfly.com.