Read: 2 Corinthians 1:17-22
For all of God's promises have been fulfilled in Christ with a resounding "Yes!" (v. 20 NLT)
A new year. It used to seem so exciting to start over again. To turn a page and see a clean, blank slate to fill. My hope quotient turned over like a car trip meter—push and hold "reset" until all the little numbers go to zero.
But in the last few years, I'm turning the calendar with less enthusiasm, wondering what could possibly happen next. Sometimes I feel like the odometer broke and I'm speeding down the road with no frame of reference for what time or events mean.
Fortunately, God's promises have little to do with our sense of chronological time and everything to do with God's perfect time. Outside of time, God can see all of his promises for life, goodness, mercy, righteousness, wisdom, and justice being answered once for all in Jesus. God has said "Yes!" to all his promises through a son who said "Yes!" to him. Listening for the answer in Christ invites us to look at time and events differently.
Perhaps chronological time dictates that we get moving, but remembering God's more-perfect timing represents a fresh start, a point of reference for where we've been and where we're going—a little like resetting the trip meter and taking a moment to remember how Jesus purchased our eternal "yes" before we turn another page on the human calendar. —Amy Clemens
As you pray, ask God to refresh you for the journey like a trip meter freshly set to zero, measuring promises kept as he leads onward.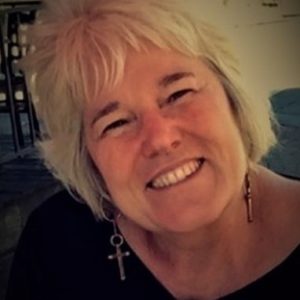 With a bachelors in journalism from Texas Tech University and a masters from Western Theological Seminary, Amy Clemens enjoys all things writing, particularly about the life of faith. She is blessed with a family that includes husband Fred, five children, and five grandchildren.
Amy has just published her first book, "Walking When You'd Rather Fly: Meditations on Faith After the Fall," which weaves her journey from childhood abuse toward healing and spiritual growth with a practical theology for the big story of God. You can find out more about the book and author at walkingwhenyoudratherfly.com.