Read: Luke 5:27-39
And Levi made him a great feast in his house, and there was a large company of tax collectors and others reclining at table with them. (v. 29)
Do you think of your home as a center for evangelism? While it's easy enough to invite someone to church, many people aren't comfortable in that setting. They might have anxiety or misconceptions of what might be required of them in a church service. Some people are unwilling to come to church, but they may feel more comfortable spending time with you in your home.
This was Levi's approach when he first came to know Jesus. Levi (or Matthew, as he is also known in the gospels) was a tax collector, which made him a Roman collaborator and, most likely, a thief. But when Jesus called him, Levi left everything to follow him. Levi knew others needed to hear about Jesus, so he made a great feast and invited all of his friends—who, of course, were other tax collectors and sinners! The religious leaders were shocked by the motley crew in Levi's home, but these were exactly the people that Jesus was seeking. He had "not come to call the righteous but sinners to repentance" (v. 32).
By opening his home, Levi was opening the way of salvation to his friends. Hospitality to friends who don't know Jesus can show love and concern for them and can make for a comfortable setting in which to share the gospel. Your home can be a center of evangelism when you open it up to others. —Laura N. Sweet
As you pray, ask for willingness to open your home to others.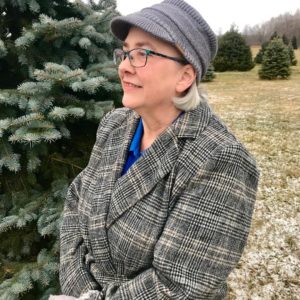 Laura N. Sweet is a wife, mother, grandmother, and former Christian schoolteacher from Midland, Michigan. She writes devotional material for both adults and children, and her work has appeared in more than a dozen publications.