Read: Ezekiel 36:22-32
And I will remove the heart of stone from your flesh and give you a heart of flesh. (v. 26)
Have you ever known someone who was truly hard-hearted? According to the Lexico.com dictionary, a hard-hearted person is "incapable of being moved to pity or tenderness; unfeeling." Synonyms include "unloving" or "lacking compassion." In Ezekiel 36, God uses the phrase "heart of stone" to describe his people. Not only did they lack feeling or love towards him—they were incapable as a nation of long-term repentance and obedience. This fact was born out by centuries of rebellion against God, from Moses to the days of the prophets.
God promised these people who had profaned his name that he would bring them back from captivity into their own land. He would cleanse them from their sin, and remove their hearts of stone. He would give them new hearts—hearts of flesh, alive to his word. These hearts would be capable of repentance: "Then you will remember your evil ways . . . and you will loathe yourselves for your iniquities and your abominations" (v. 31). God said he would do this through his Spirit, for the sake of his holy name.
What God promised to do for Israel, he has done for believers. He has removed our hearts of stone and given us hearts of flesh, capable of repentance and love for God. We can now "draw near with a true heart in full assurance of faith" (Heb. 10:22). This change of heart is one of the first ways that God has made us new. —Laura N. Sweet
As you pray, ask God to make your heart soft to his word.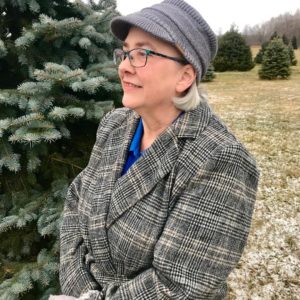 Laura N. Sweet is a wife, mother, grandmother, and former Christian schoolteacher from Midland, Michigan. She writes devotional material for both adults and children, and her work has appeared in more than a dozen publications.