Read: Luke 1:67-80
And you, child, will be called the prophet of the Most High. (v. 76)
Zechariah used his nine months of silence to deepen his relationship with God. Unable to speak or carry out his normal duties as a priest, Zechariah thought long and hard about what the angel Gabriel had said to him. Apparently Zechariah's wonder over all of this led him to some lyric contemplations and to the composition of a song he sang when God returned his voice to him.
The song Zechariah sings in today's passage is beautiful. We could call it Psalm 151 because this song is a clear heir of the Hebrew Psalter and its collection of songs and poems. Zechariah declared that by God's mercy, salvation was coming. The rising sun in heaven was going to shine on all those living in the valley of the shadow of death. By an astonishing act of God's mercy, it would be Elizabeth and Zechariah's baby boy who was going to play a key role in all this.
Like Elizabeth earlier in this chapter, so too Zechariah is said to be filled with God's Holy Spirit. Like Mary before him in Luke 1, Zechariah here magnifies God. Certainly that should be something we should all pray we also will do on a regular basis. We want the Holy Spirit to open our mouths both to praise God and in so doing witness to the world to our God of all grace. That is simply what Spirit-filled people do. —Scott Hoezee
As you pray, ask the Spirit to open your mouth to declare God's goodness.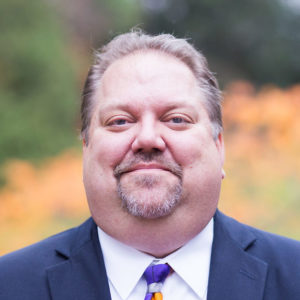 Scott Hoezee is an ordained pastor in the Christian Reformed Church of North America. He served two Michigan congregations from 1990-2005 and since 2005 has been a faculty member at Calvin Theological Seminary in Grand Rapids, Michigan, where he serves chiefly as the Director of The Center for Excellence in Preaching. He is the author of several books, including most recently Why We Listen to Sermons (Calvin Press 2019) and is the co-host of the "Groundwork" radio program.