Read: Romans 7
Thanks be to God through Jesus Christ our Lord! (v. 25)
When I received Jesus at age 13, I mistakenly believed sin would no longer be tempting to me. Wrong! Maybe when I joined my local church at 18? Wrong again! And it has not ceased waging war (v. 23) on me for the 38 years following those events either. It never will. I identify with Paul's assessment, "I have the desire to do what is right, but not the ability to carry it out" (v. 18). No wonder he exclaimed, "Wretched man that I am!" (v. 24).
Romans 7 expresses a great conundrum of the Christian life. If we have been set free from sin (Rom. 6:22), if we have died to the law (Rom. 7:4), and if we now serve in the "new way of the Spirit" (v. 6), why on earth do we still sin? For starters, it is because we are still on earth. The process of becoming like Christ, what theologians call "sanctification," is lifelong until Jesus comes again and we are changed to glory (1 Cor. 15:52). Christians are not only saved by grace, we are likewise sanctified by grace.
That's why Paul celebrated, "Thanks be to God through Jesus Christ our Lord!" (Rom. 7:25). What are we to do until glory? Keep living in grace. The third verse of "Amazing Grace" reminds us that just as grace saved wretches like us, grace leads us through all of life: "'tis grace hath brought me safe thus far, and grace will lead me home." —Jon Opgenorth
As you pray, rest in God's amazing grace.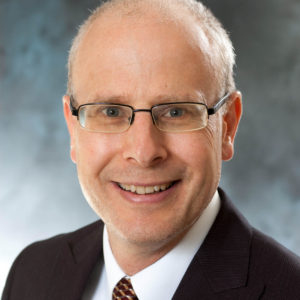 Rev. Jon Opgenorth serves as president of Words of Hope. Previously, he served for 18 years as senior pastor at Trinity Reformed Church in Orange City, Iowa. In preparation for ministry, he received a BA in Religion from Northwestern College, and an MDiv from Fuller Theological Seminary.