Read: Romans 2:1-22
Therefore you have no excuse . . . (v. 1)
One of the good manners my kindergarten teacher taught was to never point a finger at another. "When you do," she said, "three of your own fingers point back at you." When the more religious readers of Paul's letter saw the list of sins and types of sinners in chapter 1, they may have been tempted to pile on the judgment, pointing out the worst in others. Author Steven Covey observes this human tendency, "We judge ourselves by our intentions and others by their behavior."
Imagine their surprise when Paul said they are no better, without excuse, because they "practice the very same things" (v. 1). Perhaps they did not commit the exact same sins, but the essence of all sin is the same: sin exchanges the truth of God for a lie (Rom. 1:25). Sin is sin. No excuses. No comparing, as if to look at one convicted of a crime and say, "At least I'm not that bad." If we think God will let us off the hook because our sin is "less," we "presume on the riches of his kindness" (Rom. 2:4) and end up under his wrath (v. 5).
What can be done to overcome the finger-pointing mentality? An honest assessment of ourselves in light of the unmatched beauty, glory, and holiness of God. There we find how far we have fallen and how much we are loved. First John 1:9 promises, "If we confess our sins, he is faithful and just to forgive us our sins and to cleanse us from all unrighteousness." —Jon Opgenorth
As you pray, honestly confess your sin and be forgiven.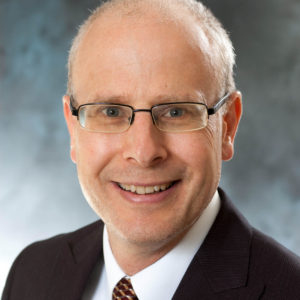 Rev. Jon Opgenorth serves as president of Words of Hope. Previously, he served for 18 years as senior pastor at Trinity Reformed Church in Orange City, Iowa. In preparation for ministry, he received a BA in Religion from Northwestern College, and an MDiv from Fuller Theological Seminary.