Read: Romans 1:1-17
I am eager to preach the gospel to you also. (v. 15)
I can still see the joyful smiles of the men's choir from Teen Challenge, a ministry to young people in difficult life situations. They radiated our sanctuary with white-hot faith once each year, sharing testimonies and singing at the top of their lungs. Their voices reached a crescendo whenever they sang the chorus of a then-contemporary song: "No way, we are not ashamed of the gospel or his name." A transformed life is eager to testify.
That is the essence of Paul's declaration, "For I am not ashamed of the gospel, for it is the power of God for salvation to everyone who believes" (v. 16). He once persecuted Christians and approved stoning them (Acts 8-9). That's plenty to be ashamed of. Jesus found him and transformed him from a persecutor to a preacher. That's why he felt an "obligation" and was "eager to preach the gospel" (Rom. 1:14-15) to people in Rome and the nations beyond. He wanted all to know they can be like him: once full of shame, now redeemed by God's grace.
In this letter to Rome, Paul spelled out both the complete lostness of human beings apart from God and the amazing grace that is available to everyone who believes in Jesus and receives God's gift of salvation. It is for Jews and Gentiles, the religious and the not religious. We all need a Savior. In Christ, we all can have one. The good news is for everyone, "including you" (v. 6). —Jon Opgenorth
As you pray, thank God for those who told you the gospel.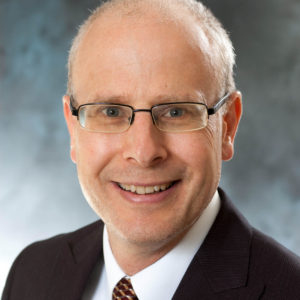 Rev. Jon Opgenorth serves as president of Words of Hope. Previously, he served for 18 years as senior pastor at Trinity Reformed Church in Orange City, Iowa. In preparation for ministry, he received a BA in Religion from Northwestern College, and an MDiv from Fuller Theological Seminary.