Read: 1 Peter 5:6-13
He cares for you. (v. 7)
One feature of my Apple Watch is a sensor that can somehow tell when my heart is beating in ways that reveal stress. It taps my wrist and displays this line: "A minute of deep breathing can relieve stress." It offers to guide me through a breathing exercise to slow down my mind. Anxiety, worry, and stress can be toxic cousins that consume us.
Peter did not need a sensor on a watch to tell him people can be anxious. He knew from personal experience. When he saw the wind and waves while walking to Jesus on the water, he began to sink (Matt. 14:30). On the night Jesus died, he worried about the crowd and denied Jesus three times (Matt. 26:75)! In this letter, he had often referred to suffering as a normal part of discipleship. The repeated warnings were certain to cause anxiety.
Some anxiety requires a professional therapist to help process. In verse 7, however, it's the kind of worry that forgets that God is on the throne and we don't have to go through life on our own. The anecdote to this anxiety is a humility that casts (literally, "throws") our worry from us to God. He's not surprised by the trials we face or the burdens we bear. He will carry whatever pit our stomach can't let go of. How do we know? "Because he cares for you" (v. 7). Take a minute to breathe those words into your heart. —Jon Opgenorth
As you pray, cast your anxieties on God.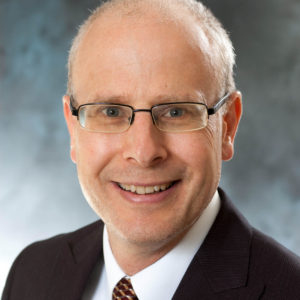 Rev. Jon Opgenorth serves as president of Words of Hope. Previously, he served for 18 years as senior pastor at Trinity Reformed Church in Orange City, Iowa. In preparation for ministry, he received a BA in Religion from Northwestern College, and an MDiv from Fuller Theological Seminary.