Read: 1 Peter 4:7-11
Show hospitality to one another. (v. 9)
"You are the first person I have spoken with in two weeks," a homebound woman said to our youth director when she dropped off cookies as part of a youth mission. It quickened our hearts to arrange regular visits to this sweet saint. That was 20 years ago and she has passed away, but I thought of her again during the pandemic lockdowns of last year. There are 35.7 million adults in the United States who live alone. I can only imagine how social isolation exacerbates loneliness.
Peter's point in verses 7-11 was that we need each other. From the Garden of Eden in Genesis to the Holy City in Revelation, humans were made for community. Christian community is characterized by serving others with gifts God gave us (v. 10), by grumble-free hospitality (v. 9), and by earnest love "above all" (v. 8). It's the kind of community that marked the early Christians, who met daily "breaking bread in their homes . . . with glad and generous hearts" (Acts 2:46).
How can we "show hospitality" when it's not safe to be together? I saw many creative examples last year that inspired me. One elderly devotional reader shared with me that some teens in her church taught her how to "Zoom" so they could meet once a week by video! A church in my community organized a drive-by surprise birthday party for a 90-year-old! I joined the parade and will never forget her abounding joy. How might God use you to ease loneliness today? —Jon Opgenorth
As you pray, ask God to show you someone who needs community.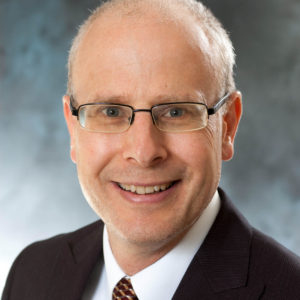 Rev. Jon Opgenorth serves as president of Words of Hope. Previously, he served for 18 years as senior pastor at Trinity Reformed Church in Orange City, Iowa. In preparation for ministry, he received a BA in Religion from Northwestern College, and an MDiv from Fuller Theological Seminary.