Read: Deuteronomy 10:12-22
Love the sojourner, therefore, for you were sojourners. (v. 19)
Beginning in Deuteronomy 5, Moses recounted the love of God for his people and the kind of obedience God required in response. The spirit of God's requirements is not rigid obedience to the dictates of the law. Rather, he wants their heart: "Fear the LORD . . . walk in all his ways . . . serve the LORD your God with all your heart" (v. 12).
In verses 18-19, God reveals that he loves the sojourner, and because the Israelites were once sojourners, God's people are to also love the sojourner, which can be costly. In the West African country of Niger, I met a woman who came to faith through one of our Words of Hope radio broadcasts. Her family disowned her. This young mom had nowhere to go. New believers are often abandoned by their families. The pastor said to me, "What can we do? We cannot turn away a new sister." Though of little means themselves, the church family there is eager to enfold new believers, though this means another mouth to feed and child to educate.
They do it because of what God did for us in Jesus. "While we were still sinners, Christ died for us" (Romans 5:8). Jesus not only died for our sins, he made us part of his family. "See what kind of love the Father has given to us, that we should be called children of God" (1 John 3:1). How might God invite us to welcome a sojourner into our lives? —Jon Opgenorth
As you pray, ask God for a heart that loves the sojourner.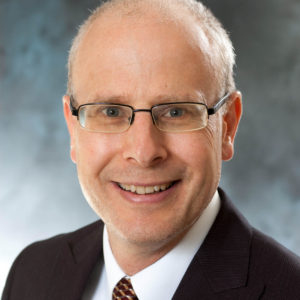 Rev. Jon Opgenorth serves as president of Words of Hope. Previously, he served for 18 years as senior pastor at Trinity Reformed Church in Orange City, Iowa. In preparation for ministry, he received a BA in Religion from Northwestern College, and an MDiv from Fuller Theological Seminary.