Read: Isaiah 50:4-11
Walk by the light of your fire, and by the torches that you have kindled! This you have from my hand: you shall lie down in torment. (v. 11)
No one wants to admit relating to this verse, but the fires I've lit and torches I've kindled burn long, years after I've forsaken my foolishness. The torment I experience because of the things that I've done is a fair consequence and may remain until the day God wipes away every tear. Here's the thing: I was abused as a girl, and people I trusted did more than just let me down. They are responsible for the fires they lit, and the damage they did. But that does not relieve me of the consequences of lighting my own fires to escape the dark.
The spiritual truth, if I can get past all my pain and attempts to justify myself, is this: after a while, God wrestles with us no more, simply turning us over to our own strategies. It's not that God has given up; it's that God is wise.
Graciously, Jesus told a story for those of us who've travelled this path. It ends with a Jewish son in a pig pen, longing for what he once despised. His longings don't involve money or fame or whatever else. In his brokenness, he longs for kindness. And his father waits in hope, ready with a robe and a ring, for it is his kindness that leads to repentance. —Amy Clemens
As you pray, remember the prodigals, and if that's you, trust that God still loves you and has ways to reach every heart tormented by the flame of a self-induced fire.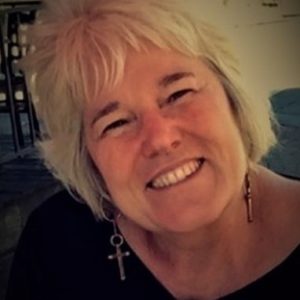 With a bachelors in journalism from Texas Tech University and a masters from Western Theological Seminary, Amy Clemens enjoys all things writing, particularly about the life of faith. She is blessed with a family that includes husband Fred, five children, and five grandchildren.
Amy has just published her first book, "Walking When You'd Rather Fly: Meditations on Faith After the Fall," which weaves her journey from childhood abuse toward healing and spiritual growth with a practical theology for the big story of God. You can find out more about the book and author at walkingwhenyoudratherfly.com.