Read: Isaiah 50:4-11
Who among you fears the LORD and obeys the voice of his servant? Let him who walks in darkness and has no light trust in the name of the LORD and rely on his God. (v. 10)
The prophet Isaiah here admits to the people of Israel that there are times a follower of God walks in darkness and has no light. I find that refreshing in a strange sort of way. Honesty and integrity have a way of lifting the head, even when the news is hard.
Many followers of Christ come across like Job's friends when he sat in deep darkness, ashes, and sackcloth. They hurry to claim that God would never allow such darkness in the life of a righteous person—there must be something the person is doing that has allowed darkness to prevail. To the one suffering, shame is added to pain, wave on wave.
But here we have it from Isaiah, loud and clear: if you fear the Lord and believe I am his mouthpiece, but you find yourself in the dark with not even a little light, continue to trust in God's great name and reputation, and rely on him to get you through. He knows the way in, and he knows the way out.
Throwing yourself on God when you find yourself in complete darkness requires a whole new level of trust and surrender. The temptation to light your own fire is almost irresistible, but don't. Trust God even in the darkest hours of your life. —Amy Clemens
As you pray, stretch your faith in God to lead, no matter in light or darkness.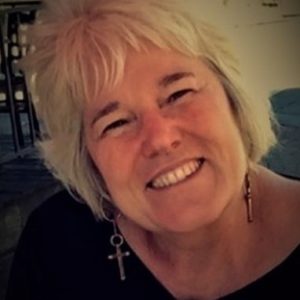 With a bachelors in journalism from Texas Tech University and a masters from Western Theological Seminary, Amy Clemens enjoys all things writing, particularly about the life of faith. She is blessed with a family that includes husband Fred, five children, and five grandchildren.
Amy has just published her first book, "Walking When You'd Rather Fly: Meditations on Faith After the Fall," which weaves her journey from childhood abuse toward healing and spiritual growth with a practical theology for the big story of God. You can find out more about the book and author at walkingwhenyoudratherfly.com.