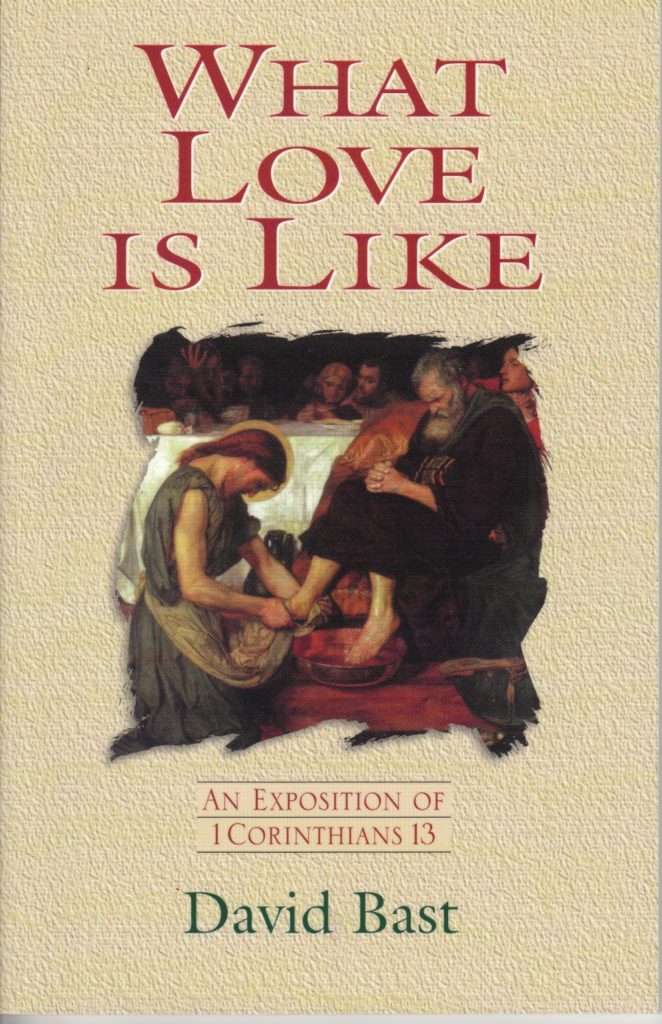 Love is not a feeling, it is a way of behaving.
This is the thesis of one of the most familiar and popular chapters in the Bible: 1 Corinthians 13, the love chapter. Paul, the writer of this famous love song, says the most important thing to know about love is what it does.
These ten studies try to explain in simple terms each of the love actions, attitudes that characterize the deepest kind of love.
This book is out of print.
Rev. Dave Bast retired as the President and Broadcast Minister of Words of Hope in January 2017, after 23 years with the ministry. Prior to his ministry and work at Words of Hope, Dave served as a pastor for 18 years in congregations in the Reformed Church in America. He is the author of several devotional books. A graduate of Hope College and Western Theological Seminary, he has also studied at both the Fuller and Calvin seminaries. Dave and his wife, Betty Jo, have four children and four grandchildren. Dave enjoys reading, growing tomatoes, and avidly follows the Detroit Tigers.