Read: 1 Corinthians 10:31–11:1 So, whether you eat or drink, or whatever you do, do all to the glory of God. (v. 31) We tend to segment our service to God. That is, we think, When I volunteer at the soup kitchen, then I am honoring God. And of course that's true. But you don't just honor God when you work at the soup kitchen. You also honor God when you work in your own kitchen. Every daily duty, every task, can and should be done as a gift to God. In Sunday worship, people put their gifts in the offering plate. But that's just money, and it's all God's money to begin with. Everything we do can be considered an offering unto God—the way you do your job, the way you tend your garden, the way
Read More »
Grow In Faith and Share It Worldwide
All people in all places should have access to God's Word. With Words of Hope, you can grow in faith by connecting daily to the truths of Scripture with our daily devotional and by sending God's good news worldwide through all forms of media.
Jesus came and proclaimed the good news of peace to you who were far away and peace to those who were near. — Ephesians 2:17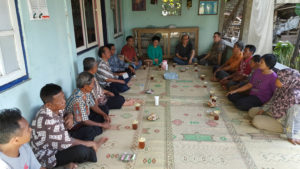 In Indonesia, daily devotional programs are currently being translated into 16 different languages. The work of translating must be done carefully. Certain words and phrases do not always have direct equivalents, and references that might make sense on...
We need your support! Partner with Words of Hope to share the good news in places near and far.