Words of Hope provides people both near and far with daily access to God's Word.
Download your Advent Devotional today!
Read: Matthew 25:31-46 As you did it to one of the least of these my brothers, you did it to me. (v. 40) As people, we are often impressed by the "grand gestures" of others—the one-time heroic act, the great sacrifice on another's behalf. While these can be awe-inspiring, our lives are generally made up of more mundane moments that are important as well. Christ's story of the final judgment underscores that it's the countless little acts of kindness and hospitality that truly reflect our love for Jesus and for his people. And these matter so much! As Christ the King gathers his people from among the nations, he welcomes them into "the kingdom prepared for [them] from the foundation of the world" (v. 34). He then lists the many kindnesses shown to his brothers—which the King says are
Read More »
Grow In Faith and Share It Worldwide
All people in all places should have access to God's Word. With Words of Hope, you can grow in faith by connecting daily to the truths of Scripture with our daily devotional and by sending God's good news worldwide through all forms of media.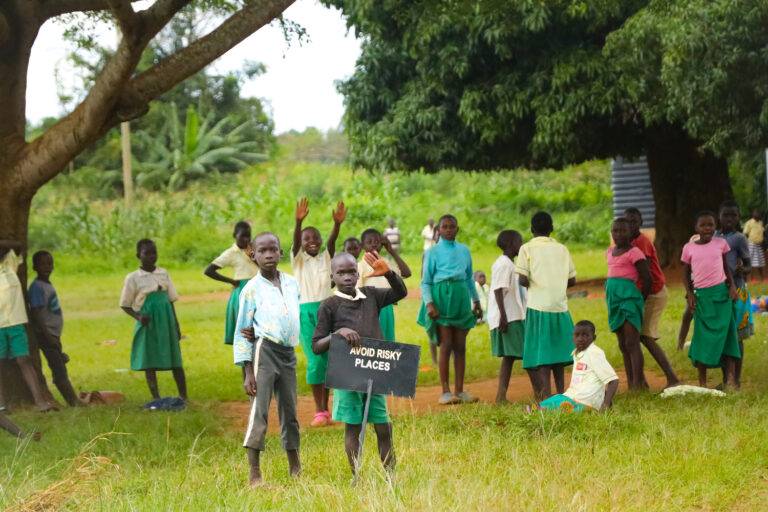 In which Daniel, Jon, and Megan travel to northwestern Uganda to visit a new Words of Hope radio station, and nearly get washed away enroute.
Read More...
Jesus came and proclaimed the good news of peace to you who were far away and peace to those who were near. — Ephesians 2:17
We need your support! Partner with Words of Hope to share the good news in places near and far.