Read: Philippians 4:10-20
I can do all things through him who strengthens me. (v. 13)
There are always people who want to know the secrets of success, and for those peddling the latest and greatest methods, people will jump through hoops of fire to achieve it (and spend a lot of money). There are diet and exercise apps, lifestyle shows, success symposiums, "how to" columns, podcasts, and books. For every person eager to learn the "secret," it seems there is another equally ready to dispense advice.
But for Jesus, who promises contentment, strength, and peace for any circumstance, the line of fans is shorter. Jesus doesn't provide a "secret" way to success; he provides a spiritual way through whatever life throws at you. That's not the message most people want.
The cost of discipleship is not paid up front—you can't take cash out of your wallet to purchase what Jesus promises. Paul certainly never did that. The cost is in time alone with the Teacher, listening for his voice, loving his words, and leaning into discernment through the Holy Spirit. The cost is in being convinced his will is better than your own, and you can do everything he's called you to do because he'll provide everything you need. The cost is in experiential learning, getting out of the boat and into the water if that's what God asks. And finally, the secret to facing life with contentment is revealed: not getting around obstacles, but getting through them with inner strength and confident peace. —Amy Clemens
As you pray, thank God his grace is sufficient for you as you learn the "secret" of contentment.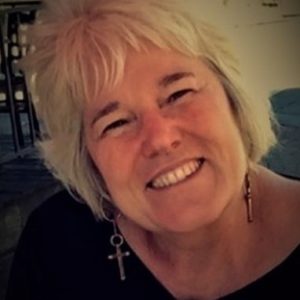 With a bachelors in journalism from Texas Tech University and a masters from Western Theological Seminary, Amy Clemens enjoys all things writing, particularly about the life of faith. She is blessed with a family that includes husband Fred, five children, and five grandchildren.
Amy has just published her first book, "Walking When You'd Rather Fly: Meditations on Faith After the Fall," which weaves her journey from childhood abuse toward healing and spiritual growth with a practical theology for the big story of God. You can find out more about the book and author at walkingwhenyoudratherfly.com.