Read: Psalm 34
The angel of the LORD encamps around those who fear him, and delivers them. (v. 7)
There's the simple zoom lens, then there's the ultra-wide-angle lens. Spiritually speaking, to God belongs the ultra-wide-angle. While we often pull out the simple zoom, viewing what we fear at larger-than-life proportions, God sees the whole picture, not just the part that's terrifyingly close. And occasionally, we catch a glimpse of what he sees.
This psalm of David is one of rescue, and it's a reminder many of us need daily. "Oh, taste and see that the LORD is good!" David exclaims. "Blessed is the man who takes refuge in him! Oh, fear the LORD, you his saints, for those who fear him have no lack! The young lions suffer want and hunger; but those who seek the LORD lack no good thing" (vv. 8-10). We need to pull out God's ultra-wide-angle lens when our fear of circumstances eclipses our rightful fear of God. There is more than meets the eye.
God is very creative on behalf of those who fear him—a fact I discovered on the journey to recovery from the brokenness of childhood abuse. He has ways to deliver that we can't imagine. What we can do is trust him. It may look like we're surrounded, but zoom out a little further and Scripture will introduce us to those mighty angels who do God's bidding (Ps. 103:20), the ones that are encamped (v. 7), an old-fashioned word meaning positioned, settled in, or established around us. When they deliver, it's shock-and-awe time for the enemy. —Amy Clemens
As you pray, thank God for angels who encamp and deliver.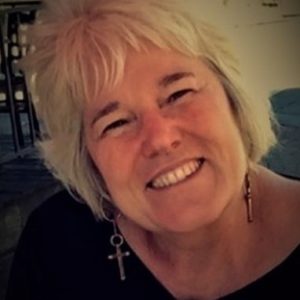 With a bachelors in journalism from Texas Tech University and a masters from Western Theological Seminary, Amy Clemens enjoys all things writing, particularly about the life of faith. She is blessed with a family that includes husband Fred, five children, and five grandchildren.
Amy has just published her first book, "Walking When You'd Rather Fly: Meditations on Faith After the Fall," which weaves her journey from childhood abuse toward healing and spiritual growth with a practical theology for the big story of God. You can find out more about the book and author at walkingwhenyoudratherfly.com.