Iran is one of the most dangerous countries for Christian converts in the world. There, new believers are at risk of persecution if their decision to follow Christ becomes known to the wrong people. Yet these sincere brothers and sisters in Christ want desperately to learn and grow. They want to read the Bible in their own Farsi language.
Words of Hope's Persian ministry team is made up of Iranian believers located both inside and outside Iran. Much of the initial ministry outreach takes place on social media, where Words of Hope advertises free Bibles.
When the team receives a request for a Bible, they vet the individual to determine if they are sincere in their faith, or if they might pose a threat (such as a government employee trying to expose the ministry). They engage in ongoing conversation with the person and request references to verify identity when possible.
In order to get Bibles into the country, Kurdish smugglers carry them on their backs over the mountains that border Iran. Often the Bibles are packaged alongside other contraband items like cigarettes and alcohol.
Team members inside Iran receive the Bibles and store them securely. Once a request has been cleared, the Bible is delivered in one of two ways. It is either given to a bus driver who is paid to deliver the packaged Bible to the individual. Or the wrapped Bible is left somewhere near the individual's home, such as under a tree, and the individual is sent a Google Maps pin of the location so they can retrieve the Bible.
The joy Iranians experience upon receiving their own Bible in Farsi truly cannot be measured. To print, smuggle, and deliver these Bibles costs $25 per copy. Children who participated in Vacation Bible School at Redeemer Orthodox Presbyterian Church in Ada, Michigan this summer raised money for these Bibles.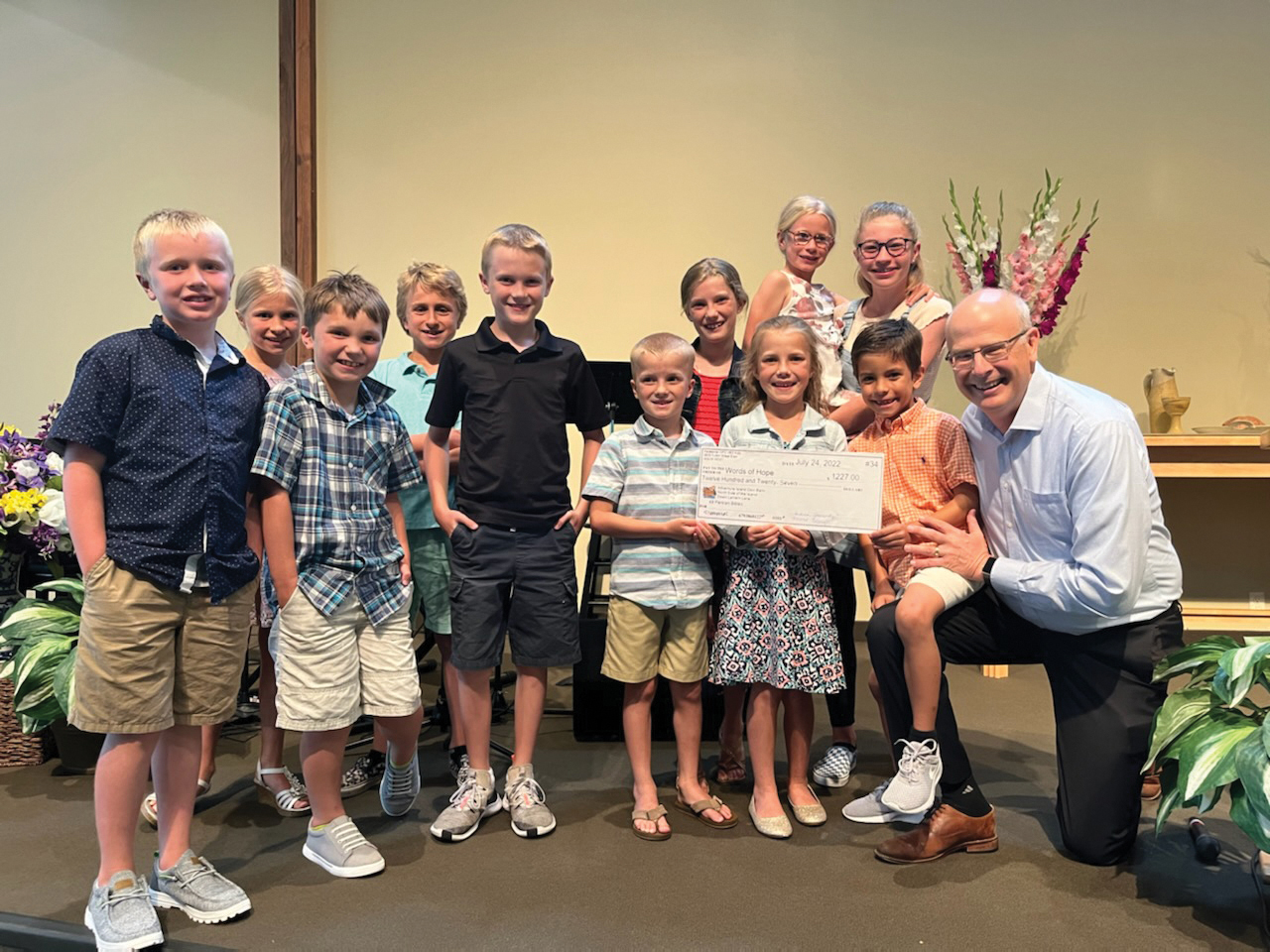 Some kids checked their piggy banks; one held a yard sale; another set up a lemonade stand. During the week of VBS, the children raised $1227 dollars, enough to provide 49 Iranian Christians with their very own Bible. 
When asked why they were so eager to give the money, one little boy leaned forward eagerly to say, "So that other people can learn about Jesus!" We are so thankful for the generosity of these children and their families, and to Carrie Hill, who organized the fundraising experience for the kids (and painstakingly hand-rolled thousands of coins for the bank after the fundraiser was over!).