Read: Isaiah 40:27-31
Even youths shall faint and be weary, and young men shall fall exhausted; but they who wait for the LORD shall renew their strength. (vv. 30-31)
I've been called a racehorse, known for galloping into life like a warrior steed into the heat of battle. Everyone has a breaking point, however, and the more I age the faster I reach it. These days, I fear I might more closely resemble a newborn foal, struggling to untangle awkward legs and find the necessary muscles to stand.
I hate feeling weak, but God has purpose even in the frailty of the human body. As we age, encounter illness, take on too much "bad" stress, or face overwhelming life pressure, it forces us to ask new questions about our faith. As things and people we have trusted in fail, the questions crystalize anew. With more precision we ask, "Is my faith in my strength (or wits or youth or connections or external circumstance) or in God?" We must dig deeper and cling harder to truth on those days.
Every one of us faces God-designed breaking points and the epiphanies that follow: will our faintness, weariness, or complete exhaustion teach us to trust God and wait patiently for his renewal work? Or will we instead redouble our efforts, mounting a campaign to run in our own strength? —Amy Clemens
As you pray, ask God to show you whether you are fully trusting him and leaning into his renewal plans, or off to the races in your own strength.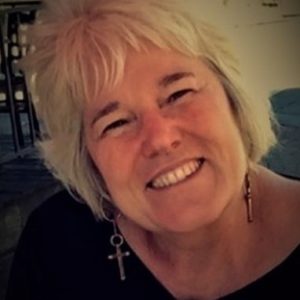 With a bachelors in journalism from Texas Tech University and a masters from Western Theological Seminary, Amy Clemens enjoys all things writing, particularly about the life of faith. She is blessed with a family that includes husband Fred, five children, and five grandchildren.
Amy has just published her first book, "Walking When You'd Rather Fly: Meditations on Faith After the Fall," which weaves her journey from childhood abuse toward healing and spiritual growth with a practical theology for the big story of God. You can find out more about the book and author at walkingwhenyoudratherfly.com.