Read: Revelation 12:1-6
And the dragon stood before the woman. (v. 4)
If you read today's passage on this Christmas Day, then you know we are a long way from "Silent Night." John on the island of Patmos shows us what the birth of Christ looked like from a heavenly perspective, and it's pretty terrifying. Women give birth untold times every day, of course. But Mary's birthing of Jesus was unique. The Devil knew that if this birth was successful, his days would be numbered.
As John saw it, the Devil in the form of a terrible and hideous red dragon positioned himself right in front of Mary so as to gobble the infant up the moment he emerged. Things looked powerfully grim until the last second when the child was spirited away and the dragon was left to snap his jaws into empty air.
This is not an image you will ever see on a Christmas card. But it reveals that the birth of Christ was part of an epic battle. As we noted a couple days ago, the birth of the Messiah was God's decisive move and the Devil was not about to let God get away with it quietly. The Devil never stopped trying to derail the ministry of Jesus. He kept trying right up until the moment he tempted Jesus to jump down from the cross. But then Jesus breathed his last. The dragon would go hungry yet again.
This might seem like an odd way to celebrate Christmas Day. But because this story is true, we actually have a Christmas to celebrate! —Scott Hoezee
As you pray, thank God for his victory over the dragon.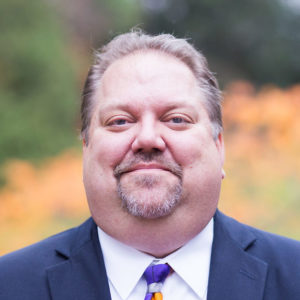 Scott Hoezee is an ordained pastor in the Christian Reformed Church of North America. He served two Michigan congregations from 1990-2005 and since 2005 has been a faculty member at Calvin Theological Seminary in Grand Rapids, Michigan, where he serves chiefly as the Director of The Center for Excellence in Preaching. He is the author of several books, including most recently Why We Listen to Sermons (Calvin Press 2019) and is the co-host of the "Groundwork" radio program.