Read: Luke 1:26-38
Greetings, O favored one, the Lord is with you! (v. 28)
The writer Frederick Buechner once imagined that as Gabriel waited to hear Mary's response to the announcement that she was to bear God's Son, perhaps all the hosts of heaven collectively held their breath. What would she say? Maybe even Gabriel had a shiver of anticipation. But then Mary said it: "Let it be." She had no idea what all she was getting herself into. But she knew enough to sense this was momentous. But once she uttered those words, the hosts of heaven exhaled in joy. Now the climax to God's plan of salvation was near.
That plan, however, was going to reverse expectations, starting right here. Mary was, after all, just a typical young woman from a small town. Not only was she not the sort of person to expect an angelic visitation, for sure she was not the kind of person whom an angel would greet in lofty terms.
Gabriel called her highly favored, greeting her as though she were the majestic being in the room! Small wonder Mary was troubled. She may have been a bit afraid of angels, as people in the Bible regularly are, but it seems more that she was confused. What was going on to make an angel treat her like royalty?
What was going on was God's great reversal of all things. And it began when an angel hailed a young woman as full of grace and when that young woman replied, "Let it be." —Scott Hoezee
As you pray, marvel over the typical people through whom God works to accomplish his purposes.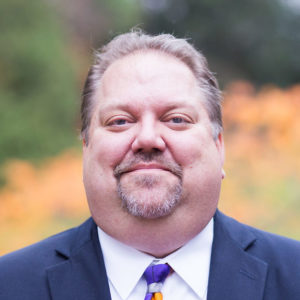 Scott Hoezee is an ordained pastor in the Christian Reformed Church of North America. He served two Michigan congregations from 1990-2005 and since 2005 has been a faculty member at Calvin Theological Seminary in Grand Rapids, Michigan, where he serves chiefly as the Director of The Center for Excellence in Preaching. He is the author of several books, including most recently Why We Listen to Sermons (Calvin Press 2019) and is the co-host of the "Groundwork" radio program.