Read: Matthew 2:1-12
Behold, wise men from the east came to Jerusalem. (v. 1)
Matthew 1:23 says that Mary's child—though named Jesus—would be called "Immanuel," meaning "God with us." For Israel, having God dwell in their midst—first in the tabernacle and then in the temple—was a great gift. So the average Jew in Matthew's day would read "God with us" as signaling that the "us" was just Israel. But Matthew already told us it would be more than that when he included the names of four foreign women as part of Jesus' genealogy. What happens in Matthew 2, however, would have shocked Matthew's readers far more.
Who were the first to honor God's Immanuel? Magi. Astrologers. Mystic quacks from Persia whose "art" was condemned by Scripture. As a rabbi put it many years before Jesus was born, "He who learns from a magus is worthy of death" (quoted in Shai Secunda, The Iranian Talmud, 71). Yet in Matthew's Gospel these were the first to visit Christ's cradle. This would have been unthinkable to many people. What's worse, these Magi seemed like bumblers, tipping off King Herod about a new king in the neighborhood. Herod was renowned for his paranoia. He was the last person on earth to tell about an alleged new king.
Even so, the Magi honor Jesus long before anyone in Israel did. Matthew was saying, "The 'us' in 'God with us' is now the whole world." For all of "us" who were called into God's kingdom from outside Israel, this counts as very good news! —Scott Hoezee
As you pray, thank God for bringing unexpected characters into God's story, including us!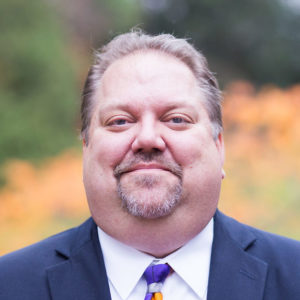 Scott Hoezee is an ordained pastor in the Christian Reformed Church of North America. He served two Michigan congregations from 1990-2005 and since 2005 has been a faculty member at Calvin Theological Seminary in Grand Rapids, Michigan, where he serves chiefly as the Director of The Center for Excellence in Preaching. He is the author of several books, including most recently Why We Listen to Sermons (Calvin Press 2019) and is the co-host of the "Groundwork" radio program.