Read: James 4:7-10; 5:13
Is anyone among you in trouble? Let them pray. Is anyone happy? Let them sing songs of praise. (5:13)
Thomas was an elder in the young Tzeltal church and a medical worker. He was a capable, very loving, and kind person.
One day, a rumor started that he was being unfaithful to his wife Maria. She came to talk and pray with me about it. Maria said, "It is as if I have two hearts. One tells me that this cannot be true about my husband, that it has to be a lie. But the other heart says that it could be true. All the women like Thomas because he is so helpful with their medical needs. One heart tells me not to go to church anymore, but to stay at home." She added, "The devil tells me: 'There are other men, Maria, you are so naive. Everyone is sinning and so is your husband. You are a fool.' Then the other heart tells me not to listen to the devil, but only to God."
She had come so we could pray together to ask God to help her resist the "bad voice" and to remain faithful to Thomas. We prayed together, and God gave Maria a peaceful heart. In time, Thomas was cleared of the false charges, and they continued to be a loving and supportive couple. "Resist the devil, and he will flee from you" (NIV). —Helen Hofman
As you pray, ask God for help where you need it today. Consider how you can pray for a struggling brother or sister.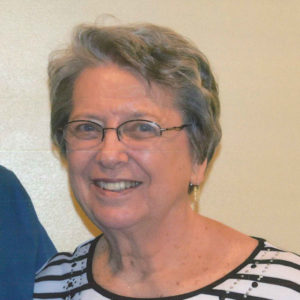 Helen Hofman is a retired missionary. She and her husband Sam worked with the Tzeltal and Tojolabal Indians of Chiapas, Mexico for more than forty years. In their work, they helped set up a Bible School to train the Tzeltals, taught in the Bible School, prepared Sunday School materials, textbooks, hymnals and audiovisuals. They also coordinated the translation of the Amatenango Tzeltal New Testament and the revision of the highland Tzeltal Bible.