Read: Acts 28:11-31
And when we came into Rome, Paul was allowed to stay by himself, with the soldier who guarded him. (v. 16)
Paul's fourth missionary journey was a wild one. As a result of having been blown off course by a storm in the Mediterranean Sea, Paul and his companions found themselves shipwrecked on the island of Malta. After a few months there, they caught a ship that eventually brought them to Italy.
When they finally reached Rome, they were welcomed by fellow Christians who went out to greet them. That obviously lifted Paul's spirits, and verse 15 says that Paul "thanked God and took courage." We are not told a great deal about Paul's time in Rome. It appears that overall he was treated well. Verses 30–31 tell us that Paul lived in Rome for a period of two years at his own expense, ever welcoming those who called on him and persisted in "proclaiming the kingdom of God and teaching about the Lord Jesus Christ with all boldness and without hindrance."
Tradition says that Paul was found not guilty of any crimes and released. After that he may have gone to Spain and proclaimed the gospel there. At some point, he was arrested again and imprisoned in Rome when he probably wrote his second letter to Timothy. Most likely he was executed by the Roman Emperor Nero.
Despite all the difficulties Paul endured, he remained steadfast to the end. May the same be true for us! —John Koedyker
As you pray, ask God to help you to remain faithful.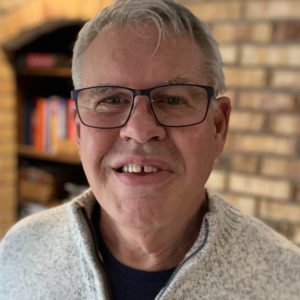 Rev. John Koedyker has been a pastor in the Reformed Church in America for more than forty years. His ministry began in Japan where he served as a missionary for ten years. After that he has served churches in Iowa and Michigan. He has served as the Stated Clerk of Muskegon Classis, RCA, for the past sixteen years and also presently serves as pastor of congregational care at First Reformed Church of Grand Haven, Michigan. John has written a number of times previously for Words of Hope and he has a bi-monthly religion column in the Grand Haven Tribune. He is married to Marilyn, and they have four grown children and seven grandchildren.