Read: Acts 26:1-18
I not only locked up many of the saints in prison . . . but when they were put to death I cast my vote against them. (v. 10)
The Roman governor Festus honestly didn't know what to do with Paul. He had heard his story, but it seemed to him that Paul had done nothing wrong. Enter King Agrippa. Herod Agrippa II was no more than a petty king whom the Romans allowed to exercise authority over a small area of Israel that included Galilee. This made him more informed of Jewish "customs and controversies" than Festus, whose job it was to write up a letter of charges against Paul for Caesar to consider. So Festus asked Agrippa for his opinion.
Once again we see Paul defending himself in front of another key authority figure. He made a thorough gospel explanation that included Old Testament prophesies of Christ's suffering, the importance of repentance and faith, and an insistence on Christ's resurrection.
But one of the greatest things about Paul's testimony here is his absolute honesty. His words ring with genuineness. And this is the bottom line for Paul: I am a changed man! I was bad—I hated Christians. I persecuted them. I threw them in prison. But I met Jesus and he changed me!
As commentator William Barclay observes, "The great Christians have never been afraid to point to themselves as living examples of the power of Christ." —John Koedyker
As you pray, ask God to use your testimony, warts and all.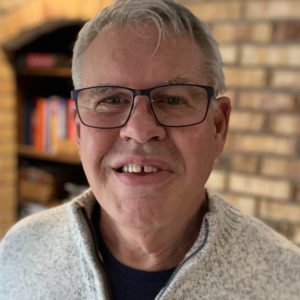 Rev. John Koedyker has been a pastor in the Reformed Church in America for more than forty years. His ministry began in Japan where he served as a missionary for ten years. After that he has served churches in Iowa and Michigan. He has served as the Stated Clerk of Muskegon Classis, RCA, for the past sixteen years and also presently serves as pastor of congregational care at First Reformed Church of Grand Haven, Michigan. John has written a number of times previously for Words of Hope and he has a bi-monthly religion column in the Grand Haven Tribune. He is married to Marilyn, and they have four grown children and seven grandchildren.