Read: Acts 9:19-22; Galatians 1:15-24
For some days he was with the disciples at Damascus. And immediately he proclaimed Jesus in the synagogues, saying, "He is the Son of God." And all who heard him were amazed. (vv. 19-21)
I remember singing an old gospel hymn in my younger days that goes like this: "What a wonderful change in my life has been wrought, since Jesus came into my heart." With these words and the words that follow, this song captures the truth of what happened to Saul and what happens to anyone who truly meets Jesus.
Saul was a changed man. And the change that took place in his life was a dramatic one. In our Scripture lesson today in Acts 9, we see him now proclaiming as "the Son of God" the one whose message he formerly sought to snuff out. This is something only God can do. I have seen people come to Christ in a variety of ways. Some have had dramatic changes, while in others the change is more gradual. But the main thing is that faith in Christ should grow and become the dominating feature of a person's life.
Although Luke, the writer of Acts didn't mention it here, Paul related in Galatians 1 that he went to Arabia for a time of prayer and preparation for the mission God had given him. When God calls us to do something for him, it is always good first to pause and pray for strength and guidance. —John Koedyker
As you pray, ask God for direction and strength to do what he wants you to do.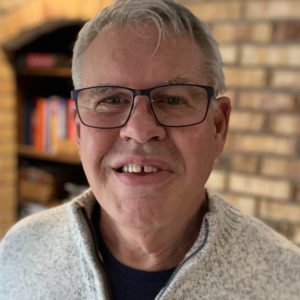 Rev. John Koedyker has been a pastor in the Reformed Church in America for more than forty years. His ministry began in Japan where he served as a missionary for ten years. After that he has served churches in Iowa and Michigan. He has served as the Stated Clerk of Muskegon Classis, RCA, for the past sixteen years and also presently serves as pastor of congregational care at First Reformed Church of Grand Haven, Michigan. John has written a number of times previously for Words of Hope and he has a bi-monthly religion column in the Grand Haven Tribune. He is married to Marilyn, and they have four grown children and seven grandchildren.