Read: Acts 9:1-9
And he said, "Who are you, Lord?" And he said, "I am Jesus, whom you are persecuting." (v. 5)
Saul was not content to imprison the Jewish followers of Jesus in Jerusalem. He "went to the high priest and asked him for letters to the synagogues at Damascus, so that if he found any belonging to the Way, men or women, he might bring them bound to Jerusalem" (vv. 1–2). Such hatred and murderous threats emanating from the chief persecutor of the church! To him as a Jew, this Way was a false sect that was misleading people. It had to be stopped.
Left on his own with powerful weapons of destruction, Saul would have no trouble in quashing the small group of followers. But Saul was not left on his own—God intervened. Saul was forced to his knees by a bright light from the heavens and a voice that said, "Saul, Saul, why are you persecuting me?" Confused at first, Saul quickly realized that it was Jesus speaking to him.
William Barclay writes in his Daily Study Bible commentary: "In that moment the long battle was over and Saul surrendered to Christ." He was a changed man: he had traveled to Damascus as an angry man breathing out murderous threats against followers of Jesus, but he entered Damascus blind and helpless. Saul had met Jesus. That meeting would be the key to the rest of his life. Meeting Jesus is also the key factor in the life of every Christian. —John Koedyker
As you pray, thank God that he continues to meet people and change lives.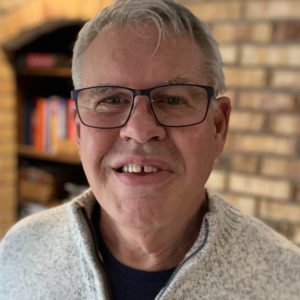 Rev. John Koedyker has been a pastor in the Reformed Church in America for more than forty years. His ministry began in Japan where he served as a missionary for ten years. After that he has served churches in Iowa and Michigan. He has served as the Stated Clerk of Muskegon Classis, RCA, for the past sixteen years and also presently serves as pastor of congregational care at First Reformed Church of Grand Haven, Michigan. John has written a number of times previously for Words of Hope and he has a bi-monthly religion column in the Grand Haven Tribune. He is married to Marilyn, and they have four grown children and seven grandchildren.