Read: Matthew 26:36-46
And going a little farther he fell on his face and prayed, saying, "My Father, if it be possible, let this cup pass from me; nevertheless, not as I will, but as you will." (v. 39)
I frequently coached my daughters as children (and still do), "Ask for what you need and be ready for a yes or no." I wanted them to think deeply about their wants and needs, to speak up when they had one, and to realize that, although the answer would sometimes be no, the process of asking was important. I also wanted to hear what was going on in their hearts, and when they got a no, to help them learn accountability for their response to it. Pleading for your deepest desires, needs, and hopes isn't wrong. I learned that from Jesus.
As I've written this series of devotions and my book, Walking When You'd Rather Fly, I've been keenly reminded of the truth that asking for God to change his mind about some circumstance we face is not what God objects to. It's demanding our own way or going our own way without him that hurts the relationship. Jesus sweat blood because he didn't want to face the next assignment God had given him, but just like he bent matter during his ministry, he bent his own desires to the will of his Father, trusting that however terrible the price, the plan was good. —Amy Clemens
As you pray, pray for God's will above all, but ask for your wants and needs too. Then trust the answer, knowing God cares.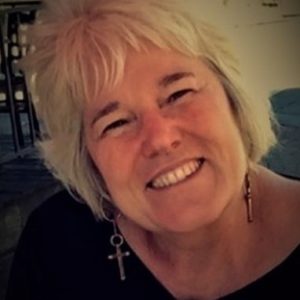 With a bachelors in journalism from Texas Tech University and a masters from Western Theological Seminary, Amy Clemens enjoys all things writing, particularly about the life of faith. She is blessed with a family that includes husband Fred, five children, and five grandchildren.
Amy has just published her first book, "Walking When You'd Rather Fly: Meditations on Faith After the Fall," which weaves her journey from childhood abuse toward healing and spiritual growth with a practical theology for the big story of God. You can find out more about the book and author at walkingwhenyoudratherfly.com.