Read: Jeremiah 18:1-20
At what instant I shall speak concerning a nation, and concerning a kingdom, to pluck up, and to pull down, and to destroy it; if that nation, against whom I have pronounced, turn from their evil, I will repent of the evil that I thought to do unto them. (vv. 7-8 KJV)
I am amazed at our God. He longs to turn his judgments around for humans who will turn their ears and hearts toward him. Earlier in Jeremiah, God cried, "Run to and fro through the streets of Jerusalem, look and take note! Search her squares to see if you can find a man, one who does justice and seeks truth, that I may pardon her" (5:1).
I also sense God's patience in the immediacy with which he responds to our turning—but rather than take that patience for granted, I want to shout my gratitude for his mercies that are new every morning (Lam. 3:23), for his steadfast love that endures forever (Ezra 3:11, and 44 other times in the Old Testament)!
When I was a child, I tested my mom and dad's patience. Using their word, I wheedled, hoping to get my way. I'm certain God's patience gets worn down with such behavior, and I honestly don't desire that kind of relationship anymore. I'm not so selfish or sure of my wants and motivations anymore. Humility has made me a better person, and knowing God better has allowed me to witness the power of turning—both his and mine. —Amy Clemens
As you pray, give thanks for mercy that is new every morning and steadfast love that endures forever.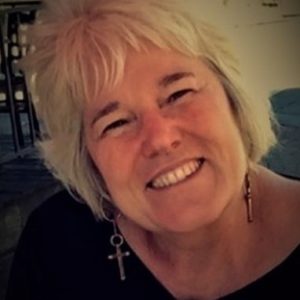 With a bachelors in journalism from Texas Tech University and a masters from Western Theological Seminary, Amy Clemens enjoys all things writing, particularly about the life of faith. She is blessed with a family that includes husband Fred, five children, and five grandchildren.
Amy has just published her first book, "Walking When You'd Rather Fly: Meditations on Faith After the Fall," which weaves her journey from childhood abuse toward healing and spiritual growth with a practical theology for the big story of God. You can find out more about the book and author at walkingwhenyoudratherfly.com.