Read: Joel 2:1-14
Turn ye even to me with all your heart, and with fasting, and with weeping, and with mourning: And rend your heart, and not your garments, and turn unto the LORD your God: for he is gracious and merciful, slow to anger, and of great kindness, and repenteth him of the evil. (vv. 12-14 KJV)
My generation is wonderfully tuned in to the grace, mercy, slowness to anger, and great kindness of God—perhaps to the neglect of mouth-dropping awe before Almighty God, who asks for inward rather than outward rending. Joel describes the "great and very terrible" day of the Lord (v. 11) and rightly ponders who can survive it. The answer is, those who fear God appropriately.
Isaac named God "the fear" (Gen. 31:42, 53), and throughout Scripture's narrative, the fear of God is a powerful antidote, leading to right choices (Exod. 20:20), justice (2 Sam. 23:3), peace (2 Chron. 17:10), honesty (Neh. 5:15), kindness (Job 6:14), worship (Ps. 5:7), wisdom (111:10), joy (128:1), knowledge (Prov. 1:7), hatred of evil, pride, arrogance, and perverted speech (8:13), longer life (10:27), strong confidence (14:26), a fountain of life (14:27), rest (19:23), a sure foundation (Isa. 33:6), unwavering faith (Jer. 32:40), a multiplying church (Acts 9:31), persuasive faith (2 Cor. 5:11), holiness (7:1), and humility toward each other (Eph. 5:21).
Fasting, weeping, mourning, and torn hearts aren't to be feared. God is. —Amy Clemens
As you pray, ask God to show you where fearing him could be the antidote for your heart.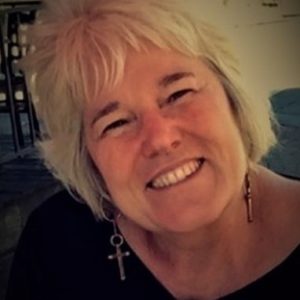 With a bachelors in journalism from Texas Tech University and a masters from Western Theological Seminary, Amy Clemens enjoys all things writing, particularly about the life of faith. She is blessed with a family that includes husband Fred, five children, and five grandchildren.
Amy has just published her first book, "Walking When You'd Rather Fly: Meditations on Faith After the Fall," which weaves her journey from childhood abuse toward healing and spiritual growth with a practical theology for the big story of God. You can find out more about the book and author at walkingwhenyoudratherfly.com.