Read: Psalm 78:7-39
. . . so that they should set their hope in God and not forget the works of God, but keep his commandments . . . (v. 7)
I'm one of those people who feels everything. I typically can't even watch the news and expect to sleep for thinking of the horrors I saw there. And so my mind often wanders to what God must feel when he looks at this earth in its present condition. How does God put up with us?
Our passage today gives us part of the answer. The psalmist describes betrayal after betrayal from God's people. Although holy, perfect, righteous, and just, God is also compassionate. He atones for our sin rather than destroying us, restrains his anger often, does not allow all of his wrath to be stirred up, and remembers that each life is like the wind, passing through and not coming again (vv. 38-39).
Remembering can help us humans too. When we come to the end of our compassion and ability to tolerate whatever is facing us, when our anger reaches the boiling point and we just want to destroy something (or someone), we can remember God's compassion toward us and his promise to be our helper in the worst of the worst. Our key verse today reminds us why we need to remember. Remembering the consequences of betrayal and God's compassion towards his people helps us to do better. We, too, will soon breathe a sigh of relief, when whatever trouble we face now passes like the wind. —Amy Clemens
As you pray, ask God to remind you of his own long-suffering love for you.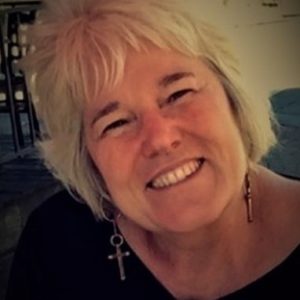 With a bachelors in journalism from Texas Tech University and a masters from Western Theological Seminary, Amy Clemens enjoys all things writing, particularly about the life of faith. She is blessed with a family that includes husband Fred, five children, and five grandchildren.
Amy has just published her first book, "Walking When You'd Rather Fly: Meditations on Faith After the Fall," which weaves her journey from childhood abuse toward healing and spiritual growth with a practical theology for the big story of God. You can find out more about the book and author at walkingwhenyoudratherfly.com.