Read: Colossians 3:18-24
You are serving the Lord Christ. (v. 24)
Yesterday we noted Paul's claim that Christian living involves everything. Next Paul said that this most certainly includes what goes on within our homes. It would be easy to get distracted by two things here: first, the call for wives to be submissive, and second, the call for slaves to be obedient. The one seems to reinforce male domination, and the other seems to approve of an institution we now regard as wrong. But maybe if we take a step back, we can understand this better.
Paul was saying that we all need to be Christlike no matter what our situation. Wives and husbands are called to serve and love each other (and in a day when husbands could get away with most anything they wanted, Paul told them to act like Jesus instead). Children have a Christian vocation to respect their parents even as slaves needed to connect their discipleship with how they carried out their work. Looking busy only when the boss is looking creates a false front, but for those who want to display Christ, that will never do.
Yes, we could wonder if Paul could have said more to shake up something like slavery. Probably, though, we miss how radical his words were at that time. Paul's point was clear: Jesus came to redeem every aspect of life. So there are no social relationships that could not become an opportunity to serve Jesus above all. And that may be pretty radical after all. —Scott Hoezee
As you pray, ask God to remind you of all the everyday places where you also can serve Jesus.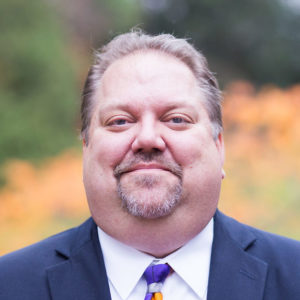 Scott Hoezee is an ordained pastor in the Christian Reformed Church of North America. He served two Michigan congregations from 1990-2005 and since 2005 has been a faculty member at Calvin Theological Seminary in Grand Rapids, Michigan, where he serves chiefly as the Director of The Center for Excellence in Preaching. He is the author of several books, including most recently Why We Listen to Sermons (Calvin Press 2019) and is the co-host of the "Groundwork" radio program.