Read: Colossians 3:12-14
Put on then . . . compassionate hearts, kindness, humility, meekness, and patience. (v. 12)
We have all seen enough paintings of Jesus as to think we know what Jesus looked like. We picture him as having wavy hair, a nicely trimmed beard, and wearing a white tunic. That may or may not be accurate as to what Jesus looked like physically, but what about his spiritual wardrobe? What did Jesus "look like" in terms of his demeanor, his behavior?
In Colossians 3, Paul was recommending we put on Jesus like a spiritual garment. And clearly this outfit is a very gentle ensemble. Jesus was compassionate and kind, humble and meek, patient and inviting. He was love itself, love incarnate.
Not surprisingly, the combination of this spiritual attire added up to forgiveness. Jesus exuded grace, and it made him attractive to "sinners" in a way the stern religious leaders of that time could never have been. Those who knew they had sins in their lives sensed that the religious leaders would only make them feel worse. Jesus, though, would make them feel better, forgiven, loved.
This is the same gentle raiment Paul told the Colossians they needed to put on, which all of us need to put on every day. Those with struggles in our world need to sense that through us, they may very well get to hear a piece of Good News: God loves them and forgives them. That is, after all, the essence of the gospel. —Scott Hoezee
As you pray, ask God to let his gentle spirit radiate from you this day.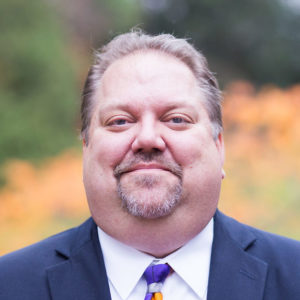 Scott Hoezee is an ordained pastor in the Christian Reformed Church of North America. He served two Michigan congregations from 1990-2005 and since 2005 has been a faculty member at Calvin Theological Seminary in Grand Rapids, Michigan, where he serves chiefly as the Director of The Center for Excellence in Preaching. He is the author of several books, including most recently Why We Listen to Sermons (Calvin Press 2019) and is the co-host of the "Groundwork" radio program.