Read: Colossians 3:9-11
Here there is not Greek and Jew, circumcised and uncircumcised, barbarian, Scythian, slave, free; but Christ is all, and in all. (v. 11)
Have you ever wondered why Paul moved from telling the Colossians not to lie to one another to the next statement on how in Christ they were all one? Colossians 3:11 parallels Galatians 3:28. For God's new covenant people, all status markers based on our ethnic, social, gender, and class distinctions melt away; they drown in baptism. Every such distinction people have used as a cause to discriminate is gone in Jesus.
But what's the connection to everything else in these verses about putting aside angry and malicious and deceitful speech? Well, what makes us speak down to someone or deem them not worthy of hearing the truth? Isn't it because we just don't care for the other person? And isn't it true that what lurks behind our not caring is that we see someone as inferior in some way? "She's not worth my time." "His kind of person is probably too dumb to understand me anyway."
But look at one another through baptism, Paul said. See that every discriminatory difference among people is now gone. Believers are all one. We are all worthy of one another's time, care, and love. How we talk to others has a lot to do with how we view them. Paul told us that in Christ our outlook must always be one of charity and care and concern. Always. —Scott Hoezee
As you pray, ask the Spirit to refresh your vision of all believers as one in Christ.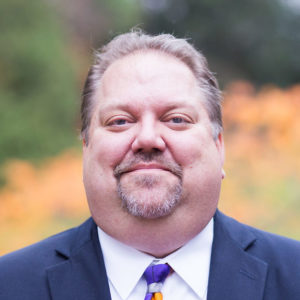 Scott Hoezee is an ordained pastor in the Christian Reformed Church of North America. He served two Michigan congregations from 1990-2005 and since 2005 has been a faculty member at Calvin Theological Seminary in Grand Rapids, Michigan, where he serves chiefly as the Director of The Center for Excellence in Preaching. He is the author of several books, including most recently Why We Listen to Sermons (Calvin Press 2019) and is the co-host of the "Groundwork" radio program.