Read: John 1:1-5
The light shines in the darkness, and the darkness has not overcome it. (v. 5)
We hear so much about spiritual darkness today, and we who love the light can feel a sense of overwhelm or even panic as we look around and see things we cherish challenged, mocked, and overturned, while things like violence, treachery, and lies grow in what seems such fertile soil. People of faith need reminders more than ever that darkness has not—and cannot—overpower light.
There may not be any more beautiful or powerful section of Scripture than John's prologue. In only five verses, he traces the story of God from its beginning, including Jesus' place in the whole. But more than admiring the language, my heart is captured by the story. Together, God the Father, Son, and Holy Spirit worked to create this beautiful world. They cooperated to create such incredible variety, and capped creation with humans, made in the image of God. God's final word, says John, is Jesus, a light that gives life and cannot be put out. And God keeps his word: "So shall my word be that goes out from my mouth; it shall not return to me empty, but it shall accomplish that which I purpose" (Isaiah 55:11).
Today, remember that one of God's words is that light will continue to shine in darkness. The life of Christ is a light nothing can stop. —Amy Clemens
As you pray, cast your fears about darkness upon the Light of the World. He promises and delivers.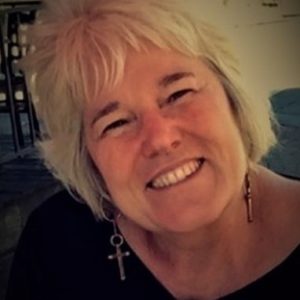 With a bachelors in journalism from Texas Tech University and a masters from Western Theological Seminary, Amy Clemens enjoys all things writing, particularly about the life of faith. She is blessed with a family that includes husband Fred, five children, and five grandchildren.
Amy has just published her first book, "Walking When You'd Rather Fly: Meditations on Faith After the Fall," which weaves her journey from childhood abuse toward healing and spiritual growth with a practical theology for the big story of God. You can find out more about the book and author at walkingwhenyoudratherfly.com.