Read: Luke 15:11-32
Bring the fattened calf and kill it, and let us eat and celebrate. (v. 23)
The word prodigal has come to mean "wayward," but the root of the word is the same as the word prodigious. Prodigal can mean "bountiful, abundant, and generous." The story Jesus tells in Luke 15 is really the story of the prodigal Father, who generously gives and gives.
Here's a prodigal giving story: a friend was building an orphanage in Haiti. On every visit, he was followed by groups of begging children. Even though they moved him to pity, he was told it wouldn't help the kids to give them money. He was also told not to give them food, since he would need to eat to have the strength to complete his building project.
One particular kid caught his eye and one day my friend decided to bend the rules. He called the boy away from the others and covertly slipped him a peanut butter and jelly sandwich. "I can't save all these kids," my friend thought, "but I can give one of them a sandwich, and I'm going to do that." My friend then watched in stunned silence as the boy walked back to the group of his begging friends and broke his sandwich into about 20 small pieces, so that everyone could have a bite.
As I've mentioned before, it doesn't take wealth to be generous. It takes a tender heart. God puts chances for generosity in front of us daily. Let's be prodigal givers. —Jeff Munroe
As you pray, ask God to open your eyes and your heart.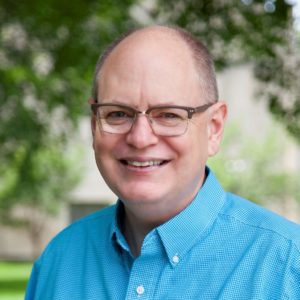 Jeff Munroe is the editor of the Reformed Journal and, in addition to being the author of the best-selling book Reading Buechner: Exploring the Work of a Master Memoirist, Novelist, Theologian, and Preacher, is also a poet, blogger, and essayist. His work has appeared in Christianity Today, The Christian Century, US Catholic, and The Reformed Journal.