Read: Deuteronomy 24:19-22
You shall not go back to get it. (v. 19)
My wife and I have been married for more than 30 years, and I suppose for any couple to have been married that long requires agreement on most things. Yet there is one area where we constantly disagree: we disagree over the definition of what constitutes a "used up" tube of toothpaste.
I'm the toothpaste scavenger who fishes seemingly empty tubes out of the trash. I twist and bend and squeeze every last bit out. I call this good toothpaste stewardship. My wife has other words for it. She might be right. The toothpaste example is silly, but generosity starts when we let go of something instead of obsessively trying to hold on to it forever.
God told Israel when gathering its crops not to overdo it, like me harvesting toothpaste. He told them not to pluck every last grape or shake out every last olive. Instead, they needed to leave something behind for the poor and vulnerable among them.
We ought to be thinking about giving away more than money. I read the other day that Americans throw away nearly 40 million tons of food each year—that's an estimated 219 pounds per person. It's hard to believe hunger still exists in the face of such excess. Take a look at your pantry or refrigerator. Are you going to eat all that? You don't need to try and squeeze out every last morsel. Why not give some of it away? —Jeff Munroe
As you pray, ask God to help you serve the needs of others.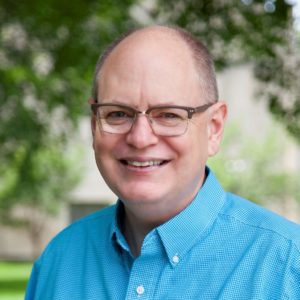 Jeff Munroe is the editor of the Reformed Journal and, in addition to being the author of the best-selling book Reading Buechner: Exploring the Work of a Master Memoirist, Novelist, Theologian, and Preacher, is also a poet, blogger, and essayist. His work has appeared in Christianity Today, The Christian Century, US Catholic, and The Reformed Journal.