Read: Matt. 16:21-28
"Get behind me, Satan! You are a hindrance to me." (v. 23)
Jesus once rebuked Peter for encouraging him to shortcut the road that leads through difficulty (Matt. 16:22-23). It happened after Peter declared Jesus to be the Messiah; then Jesus predicted his death. One moment glorious, the next inglorious as Peter began to rebuke Jesus, "Never, Lord! This shall never happen to you!"
Jesus then said to this beloved friend, "Get behind me, Satan!" That must have really stung the strong-willed, full-of-good-ideas Peter. This episode paralleled one when, in exchange for all the world's kingdoms and their glory, Satan tempted Jesus to bow down and worship him. "Be gone, Satan!" Jesus demanded (Matt. 4:8-10). "Get behind me, Satan" is another way of saying, "Get out of my field of vision with your deceptive ideas, you tempter; I have a goal and I must not be distracted from it."
Do you have a goal that you keep getting distracted from? Do you keep looking for an easier or simpler path to reach it? A way that you can sidestep the hardships of whatever it is God is calling you to do? Maybe it's time to question the touted adage, "Work smarter, not harder." Maybe hard work, suffering, self-discipline, and self-sacrifice are the only way to achieve the eternal weight of glory (2 Cor. 4:17). Jesus said the way of the cross is the pathway toward growing into who God has made you to be. —Amy Clemens
As you pray, ask God to help you see any places you may be avoiding his training grounds for righteousness.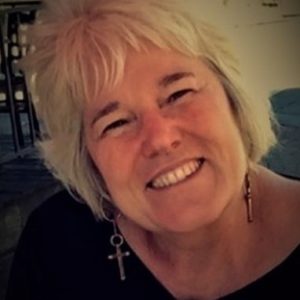 With a bachelors in journalism from Texas Tech University and a masters from Western Theological Seminary, Amy Clemens enjoys all things writing, particularly about the life of faith. She is blessed with a family that includes husband Fred, five children, and five grandchildren.
Amy has just published her first book, "Walking When You'd Rather Fly: Meditations on Faith After the Fall," which weaves her journey from childhood abuse toward healing and spiritual growth with a practical theology for the big story of God. You can find out more about the book and author at walkingwhenyoudratherfly.com.