Read: Psalm 61:1-3
Lead me to the rock that is higher than I. (v. 2)
According to the New England Journal of Medicine, the first confirmed case of a COVID-19 infection in the United States was reported on January 20, 2020. The first year of the pandemic brought what felt like countless questions, unknowns, and restrictions, and I frequently felt overwhelmed. In my job, I had to establish, update, and require adherence to new health protocols in order to mitigate risk for employees, volunteers, and clients. As both a parent and a child, I needed to take into even greater consideration the health of my family. As a sports mom, a grocery store shopper, and simply a member of society, I had to do what was required in order to experience as much normalcy as possible.
Even while the pandemic is easing where I live, at times I still feel overwhelmed by the demands of life. I long to trade those feelings of being overwhelmed by what's hard in my present to being overwhelmed by God's goodness in my always. Some days I am easily capable of this, lifting my hands in praise and letting go of my troubles. Other days I struggle to accomplish this, and find myself on my knees with tears falling.
Our reading today is a reminder that whenever we are faint of heart from a hard climb, the rock of God's refuge is ever under us. May we rest in that promise no matter what mountain we face. —Joy Petroelje
As you pray, thank God for his overwhelming love and grace for you.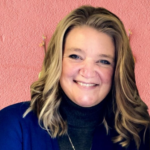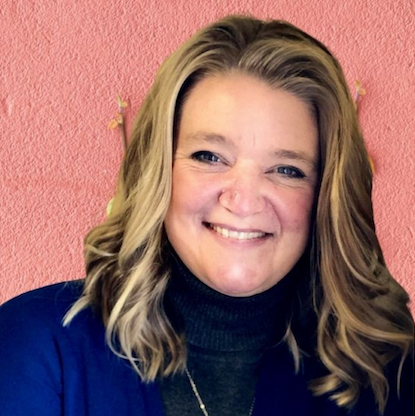 Joy Petroelje is the director of a nonprofit human services organization. She and her husband Steve have three sons and live near Grand Rapids, Michigan. In addition to family time and her work in nonprofit administration, Joy enjoys reading, writing, and running.