Read: Acts 13:42-52
And when the Gentiles heard this, they began rejoicing and glorifying the word of the Lord, and as many as were appointed to eternal life believed. (v. 48)
I once knew a missionary couple who had some very difficult trials. First, they were sent to a country in South America where a revolution took place, and their house was burned to the ground. Then they were sent to China, but the communists were taking over and they had to leave. Later, they were assigned to Japan, and the ship carrying all their possessions sunk to the bottom of the ocean. So many setbacks, but they wouldn't quit. They knew God had called them to serve as missionaries and they would not be denied. Instead, they displayed such joy at the opportunity to proclaim the good news of Jesus Christ.
It must have been much the same for Paul. The troubles he would face as a missionary were just beginning, but none of them seemed to faze him. He had been called by God to a special mission. He mentioned that again in today's passage: "I have made you a light for the Gentiles, that you may bring salvation to the ends of the earth" (v. 47).
Paul never seemed to lose the joy of serving the Lord. He simply shook off the dust from his feet and headed on to the next place where God was leading him, "filled with joy and with the Holy Spirit." —John Koedyker
As you pray, ask God for joy in your commitment to serve him.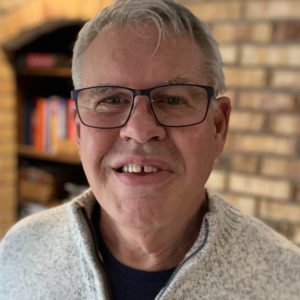 Rev. John Koedyker has been a pastor in the Reformed Church in America for more than forty years. His ministry began in Japan where he served as a missionary for ten years. After that he has served churches in Iowa and Michigan. He has served as the Stated Clerk of Muskegon Classis, RCA, for the past sixteen years and also presently serves as pastor of congregational care at First Reformed Church of Grand Haven, Michigan. John has written a number of times previously for Words of Hope and he has a bi-monthly religion column in the Grand Haven Tribune. He is married to Marilyn, and they have four grown children and seven grandchildren.