Read: John 20:30-31; Romans 11:33-36
But these are written so that you may come to believe that Jesus is the Messiah, the Son of God, and that through believing you may have life in his name. (John 20:31 NRSV)
The Belgic Confession, one of the historic confessions of the church tradition to which I belong, says about the Bible "that everything one must believe in order to be saved" is sufficiently taught in it. Everything we need is right there. The Belgic Confession echoes John's testimony concerning his own Gospel: "These are written so that you may come to believe." John acknowledges that he could have included more if he had the space; however, his Gospel contains everything we need to know for salvation.
The Bible testifies elsewhere that the depths of God's character, the mystery of God's sovereignty, and the height of God's knowledge cannot be completely realized. God is bigger, and better, and more than we can ever know. There are questions about God and life and faith worth asking that the Bible does not always answer, and at times when it does answer, we do not always have the capacity to comprehend what is written.
We may not know all we want to know, we may not have all of our questions answered, but we do know all we need to know for salvation. That is what John sets out for us in his Gospel: "These are written so that you may come to believe." —Jon Brown
As you pray, ask God to open your heart and your mind to him. Thank God for giving you everything you need to know and believe.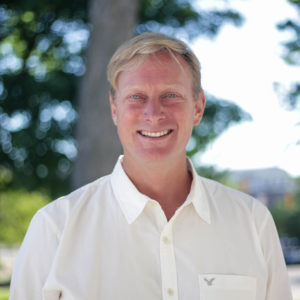 Jon Brown is the lead pastor of Pillar Church in Holland, MI. With his beloved wife, Kristyn, Jon is the proud father of 4 daughters: Lydia, Tabitha, Miriah, and Ava. He has been the keynote speaker at a number of events including, The Nicaraguan Pastors Conference of the Moravian Church, The Cascades Family Bible Camp, and many events at Hope College. He is a regular writer for the Words of Hope devotionals as well. Urging the church forward to participate in the mission of Christ in the world is where Jon finds the deepest joy and greatest sense of purpose.