Read: Isaiah 30:15-21
The Lord waits to be gracious to you, and therefore he exalts himself to show mercy to you. For the Lord is a God of justice; blessed are all those who wait for him . . . He will surely be gracious to you at the sound of your cry. (vv. 18-19) 
Throughout Scripture we are encouraged to wait for God, but Isaiah said that God is also waiting for us! Some translations say he "longs" to show us grace as soon as he hears our cries. What a picture of forgiveness.
My entire encounter with these truths is told in my new book, Walking When You'd Rather Fly: Meditations on Faith After the Fall. But in short, when I was 30, I ran away from God. I'd been through abuse, both in childhood and marriage, and got tired of getting hurt trying to be good. I concluded that either God wasn't really good, or I was too flawed for him to love. I ran until the fuel of pride ran out and I found myself with four flat tires, an empty tank, and open ears.
There are still ongoing sessions of repentance in my heart whenever I encounter yet another way my running cost myself and others, but the gospel for me is that I'm not stuck there—and not frightened of or angry at God anymore. When I ran home, reckless and extravagant love met me on the road with a ring and robe. God responded graciously when I began to cry out to him from an honest heart. Justice became my friend. —Amy Clemens
As you pray, consider the God who waits for you.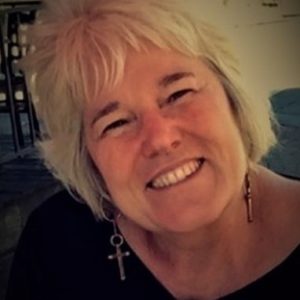 With a bachelors in journalism from Texas Tech University and a masters from Western Theological Seminary, Amy Clemens enjoys all things writing, particularly about the life of faith. She is blessed with a family that includes husband Fred, five children, and five grandchildren.
Amy has just published her first book, "Walking When You'd Rather Fly: Meditations on Faith After the Fall," which weaves her journey from childhood abuse toward healing and spiritual growth with a practical theology for the big story of God. You can find out more about the book and author at walkingwhenyoudratherfly.com.