Read: Mark 15:42-47
Joseph of Arimathea, a respected member of the council, who was also himself looking for the kingdom of God, took courage and went to Pilate and asked for the body of Jesus. (v. 43)
One of the great hymns of Christ's passion is "When I Survey the Wondrous Cross." Isaac Watts may not have had Joseph of Arimathea in mind when he wrote this hymn, but its title seems to describe exactly what this respected member of the council did: he surveyed the wondrous cross, and doing so changed his life.
Being a member of the Sanhedrin, Joseph was part of Jesus' trial on Thursday night. What is interesting here is that Joseph was silent at the trial conducted by the Sanhedrin, but after Jesus dies on the cross, he courageously speaks up and asks for the body of Jesus. When Pilate gives permission, Joseph lays the body of Jesus in what Matthew describes as "his own new tomb" (Matthew 27:60).
How do you explain this change? It has to be the power of the cross. There was something that drew Joseph to Jesus, but it was not until he had seen Jesus suffer and die on the cross that Joseph shows his love for Jesus. As Watts puts it: "See, from his head, his hands, his feet, / sorrow and love flow mingled down. / did e'er such love and sorrow meet, / or thorns compose so rich a crown? /. . . love so amazing, so divine, / demands my soul, my life, my all." Has the cross changed you? —John Koedyker
As you pray, thank God for his love so amazing, so divine.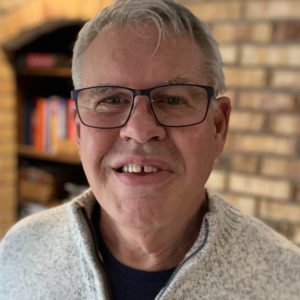 Rev. John Koedyker has been a pastor in the Reformed Church in America for more than forty years. His ministry began in Japan where he served as a missionary for ten years. After that he has served churches in Iowa and Michigan. He has served as the Stated Clerk of Muskegon Classis, RCA, for the past sixteen years and also presently serves as pastor of congregational care at First Reformed Church of Grand Haven, Michigan. John has written a number of times previously for Words of Hope and he has a bi-monthly religion column in the Grand Haven Tribune. He is married to Marilyn, and they have four grown children and seven grandchildren.