Read: Job 17:10-16
They make night into day: "The light," they say, "is near to the darkness." (v. 12)
Scripture warns those of us who would deliver platitudes to someone longing for light when no light comes. Job's story provides many lessons in how not to treat a brother or sister who is suffering. In effect, the afflicted person says, "Don't try to console me by telling me morning is just around the corner—that's a little like telling me a comfortable coffin will soon make me feel better."
I see something similar in Isaiah 5:20: "Woe to those who call evil good and good evil, who put darkness for light and light for darkness, who put bitter for sweet and sweet for bitter!" Trying to put a sweet twist on a bitter truth is something God detests, and Isaiah minced no words about the people of God who tried to do that. Our Redeemer certainly uses darkness and light for his purposes, but never does he confuse them.
It's no use trying to pretend a time of trial away; all our carefully worded, politically correct clichés or sticky notes with a positive mantra cannot answer the deepest need of the heart—to know that God is there and ultimately good. Job needed to hear from God, and all the foolish words of his friends couldn't fill that void. Their silence offered far more kindness than all the human "wisdom" that followed. —Amy Clemens
As you pray, ask the Spirit of truth to speak about situations that concern you, and practice the discipline of silence—trusting God to speak when the time is right.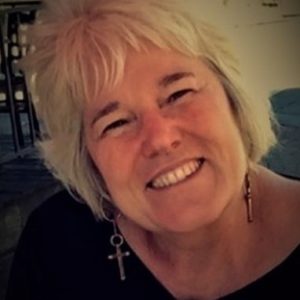 With a bachelors in journalism from Texas Tech University and a masters from Western Theological Seminary, Amy Clemens enjoys all things writing, particularly about the life of faith. She is blessed with a family that includes husband Fred, five children, and five grandchildren.
Amy has just published her first book, "Walking When You'd Rather Fly: Meditations on Faith After the Fall," which weaves her journey from childhood abuse toward healing and spiritual growth with a practical theology for the big story of God. You can find out more about the book and author at walkingwhenyoudratherfly.com.