The Words of Hope Devotional is a non-profit, donor-supported publication whose goal is to encourage readers to grow in faith through the practice of daily Bible reading and prayer.
Read: 1 Corinthians 10:31–11:1
So, whether you eat or drink, or whatever you do, do all to the glory of God. (v. 31)
We tend to segment our service to God. That is, we think, When I volunteer at the soup kitchen, then I am honoring God. And of course that's true. But you don't just honor God when you work at the soup kitchen. You also honor God when you work in your own kitchen. Every daily duty, every task, can and should be done as a gift to God. In Sunday worship, people put their gifts in the offering plate. But that's just money, and it's all God's money to begin with.
Everything we do can be considered an offering unto God—the way you do your job, the way you tend your garden, the way you handle sickness. I can remember, when I was a boy, how my mother would say that one's posture—simply the way you sit or stand—is done to the glory of God. At the time I thought that was a preposterous idea. But increasingly, as the years have gone by, I've thought that Mom was right. "Whatever you do, do all to the glory of God," said Paul.
On your next visit to the Lotz home be sure to notice the painted wooden plaque that hangs on the wall in the kitchen: "Fulfill each daily duty as beneath the eye of God . . . Simply, Zealously, Cheerfully, Completely." Think about that. And sit up straight. —Lou Lotz
As you pray, be mindful that we honor God in life's ordinary tasks.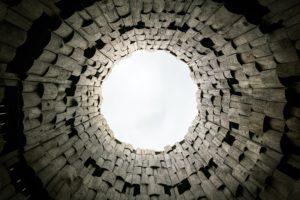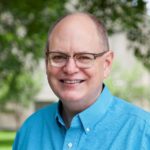 Read: 2 Kings 2:23-25 Go up, you baldhead! Go up, you baldhead! (v. 23) This story definitely was not in my family's Bible storybook! It's often seen as an embarrassment, especially when we imagine 42 innocent schoolboys being mauled because
Podcast
Listen to the daily devotional wherever you get your podcasts.
YouVersion Series
Words of Hope devotionals are available on The Bible App!
Books
Autobiographies and reading plans for groups or individuals.